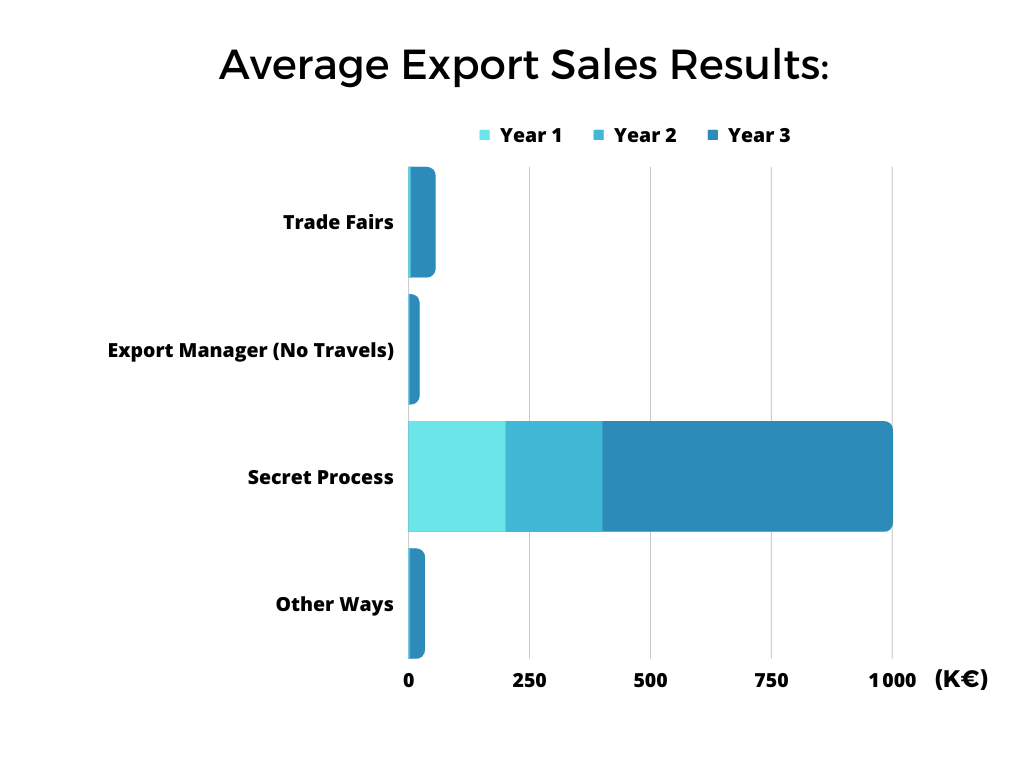 You don't need Trade Fairs
You may have thought about trade shows in Taiwan but: you have to pay for the show, transportation, hotel, spend time. You don't speak the language, you don't know the distributors, you're not there all year long to follow up on the prospects and finalize the sales. You have to come back every year and sometimes wait several years to get a first sale.
Trade shows are a good complement when you are already exporting in the country to build loyalty among your importers and distributors: they are not essential.
The secret method is much better than trade fairs for high figures sales during the first year and to reach 1 million or more within 3 years on average, read how =>